Formerly called Listing Ads, Google Shopping is a service provided by Google. It allows customers to search, view and compare products. These products are displayed when a customer searches for a product using Google. They can appear on the search engine results page or under the shopping tab. For example, when a customer types "blue trousers" into Google, they may see a promotional ad appear at the top of the page. For instance: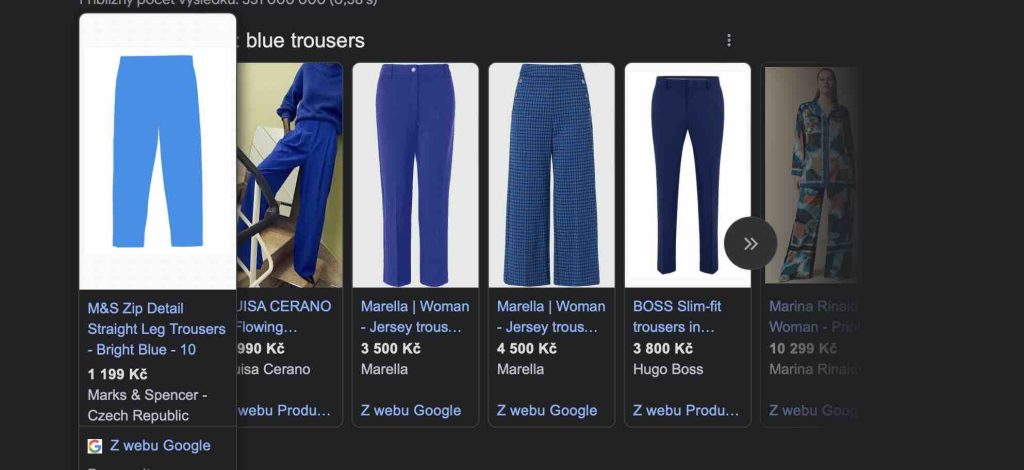 If a customer selects the shopping tab, they will see a page like this:

To use Google Shopping, customers will need to use two platforms: Google Ads and Google Merchant Center.
Google Ads
Google Ads is where marketers run their marketing campaigns. It allows to manage budget, engagement, parameters such as placement, advertising time and to optimize based on advertising performance information from AdWords account.
Google Merchant Center
Google Merchant Center is where a merchant has to maintain a "product feed", which includes the characteristics of the product for sale. These attributes include EAN, price, color and ISBN. Get started with Google Shopping
To get started, if you haven't already, you'll need to create a Google Ads account. This is a simple process that can be done using Google ID. Next, you'll need to set up a Google Merchant Center account. It is also a simple process that can be done here. You will need to enter information about your business and review your website.
The next step will be to upload your list in text or XML format. This will contain a list of the products you are selling and their characteristics, including descriptive characteristics such as color or brand, price, product characteristics, and basic information such as price and availability.
You will want to enter this information as accurately as possible. If you don't, your product may not appear.
You will need to connect the Merchant Store to your Ads account. This can be done in the settings section of Google Merchant Center. It's under the Google Ads option in the settings. C
Creating Google Campaigns
To create a campaign, you can start creating when you link the accounts (you will notice that the button 'Link Account' will change to the button 'Create Marketing Campaign') or start creating through Google Ads.
In the Google Ads interface, you will see the "+ Campaign" button. This option will give you some options, which you will want to choose "trade".
Advertising products and stores
Unless otherwise specified, your marketing campaign will direct users to your online store. However, it is possible to include products that are featured in physical stores by participating in local product advertising.
To do this, you will need to submit a "Local Product" to Google Merchant Center. To make these products available in your campaign, check the box "Enable local resource advertising".
Google Shopping Promotion
Regular promotion will be necessary to run a successful marketing campaign. This will include – and is not limited to – a good data list, price control, growing a negative list, making changes by audience, time, device, etc.
On the other hand, you can hire professionals who offer the best help to save you the time and trouble of promoting (and learning how to promote) your campaign. Like this Google Shopping Manager service.
Source: https://support.google.com/google-ads/